New Patients Please Call 918-393-3613
Chouteau Family Pharmacy
Our expertly trained pharmacists and friendly staff pride themselves on making sure your pharmacy experience exceeds expectations. Visit us today and let us take care of you.
Gift Shop
Our wide selection of gifts and home decor have become a neighborhood favorite. We offer items for any occasion.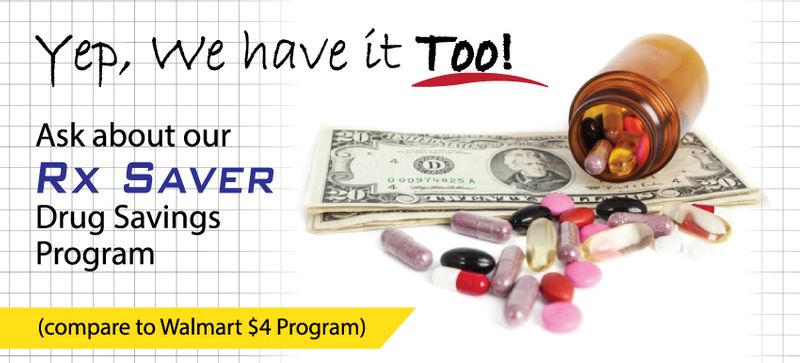 Rx Saver Generic Drug Savings Program
At Catoosa Family Pharmacy, we offer a generic drug savings program, called Rx Saver, that is competitive and more comprehensive than the Wal-Mart $4 Generic Prescription List and the Walgreens Prescription Savings Club.
If you are curious if your prescription qualifies for this program or if your prescription can be switched to a generic version that can provide significant savings through this program, please come by or give us a call at 918-739-4774.
Subscribe to our newsletter for seasonal promotions, health news and savings